Free Singapore, Malaysia and Indonesia shipping with min. S$44 order. Free global shipping with min. US$40 order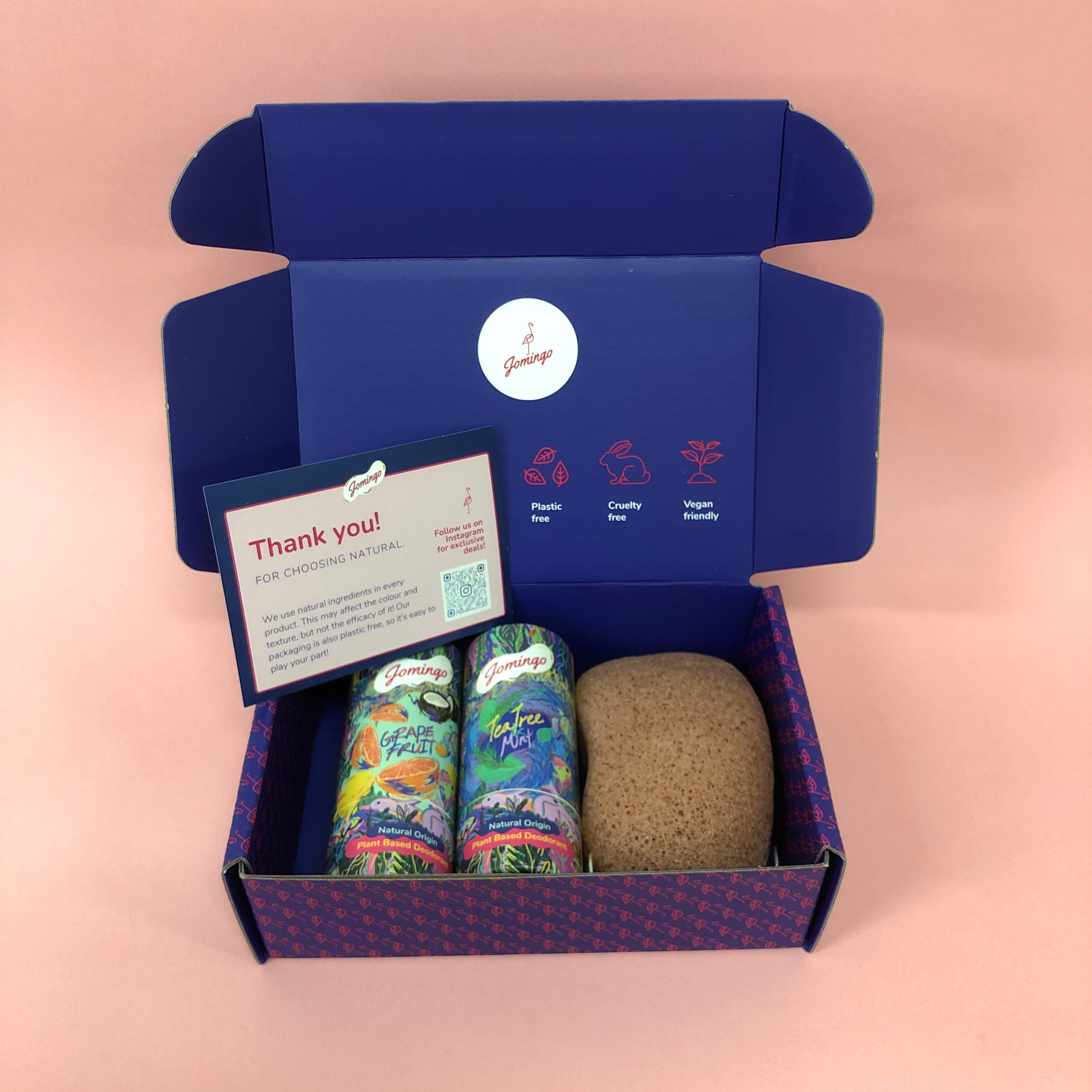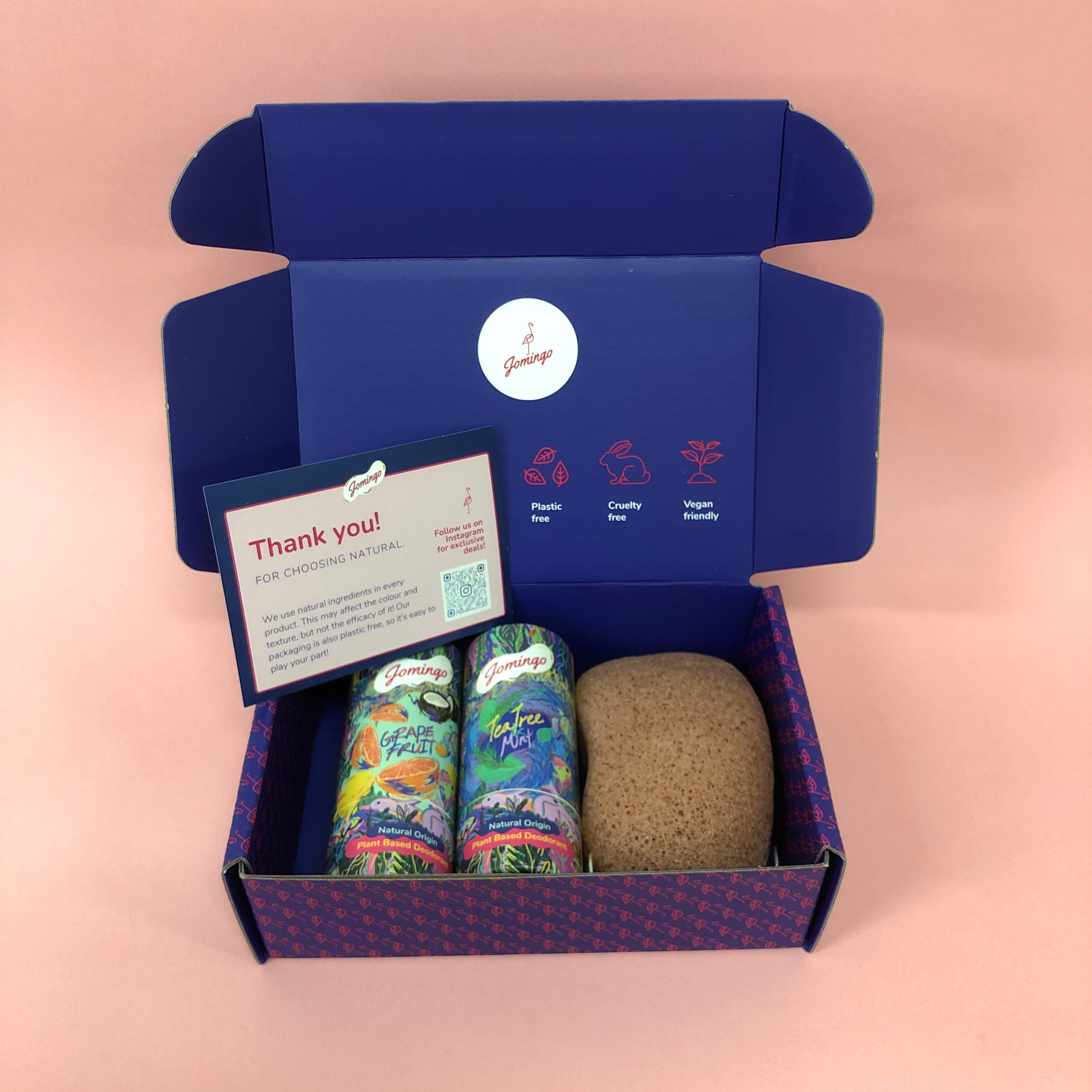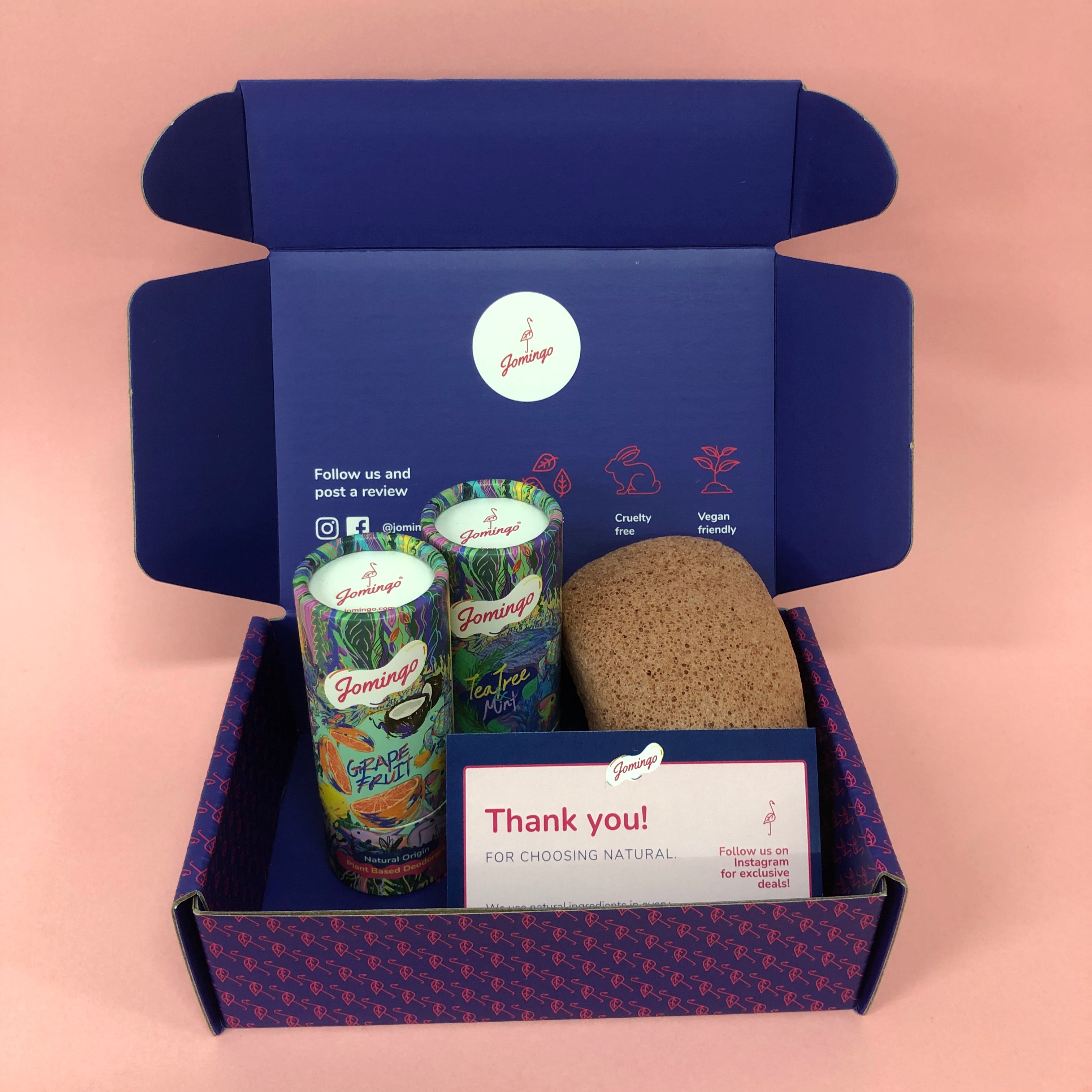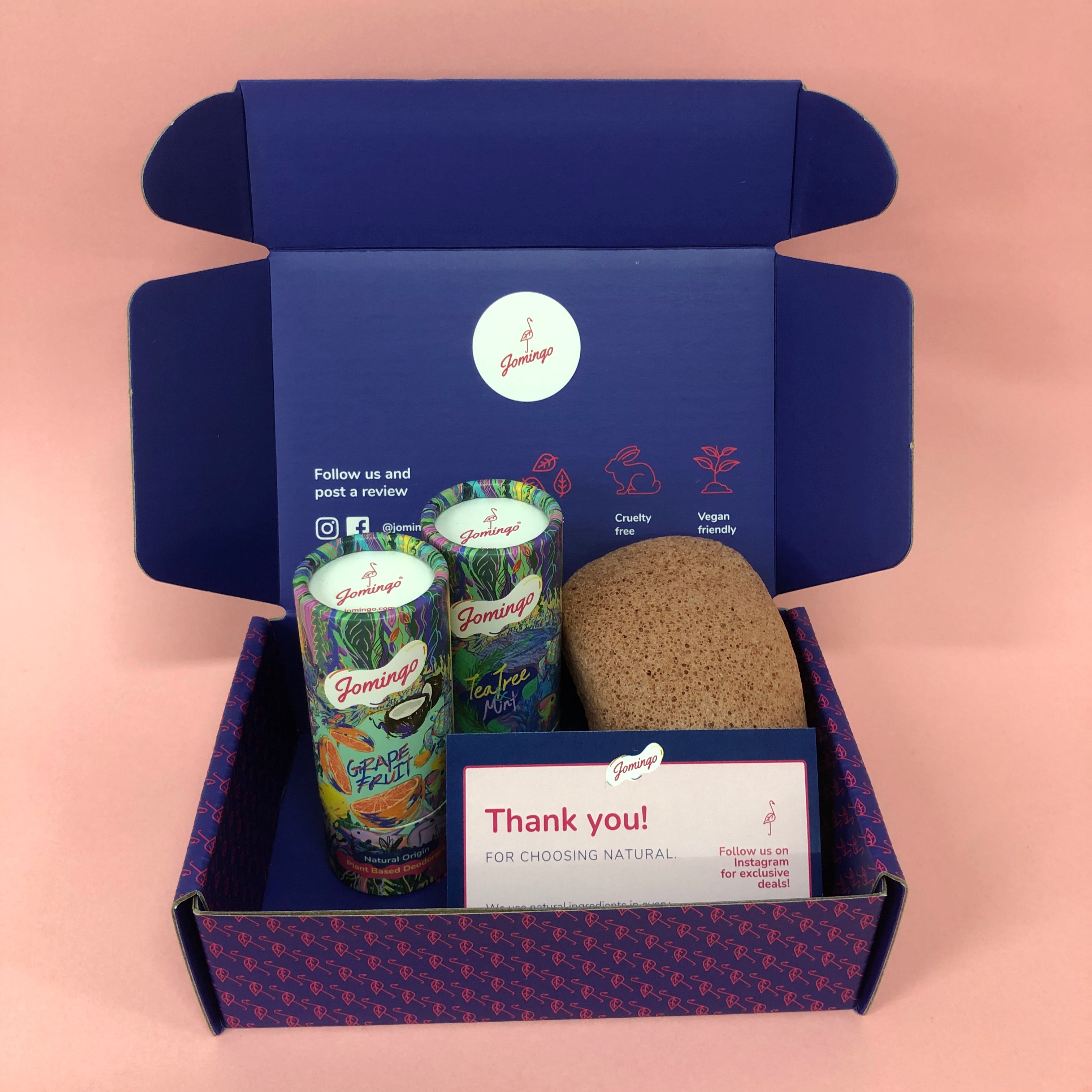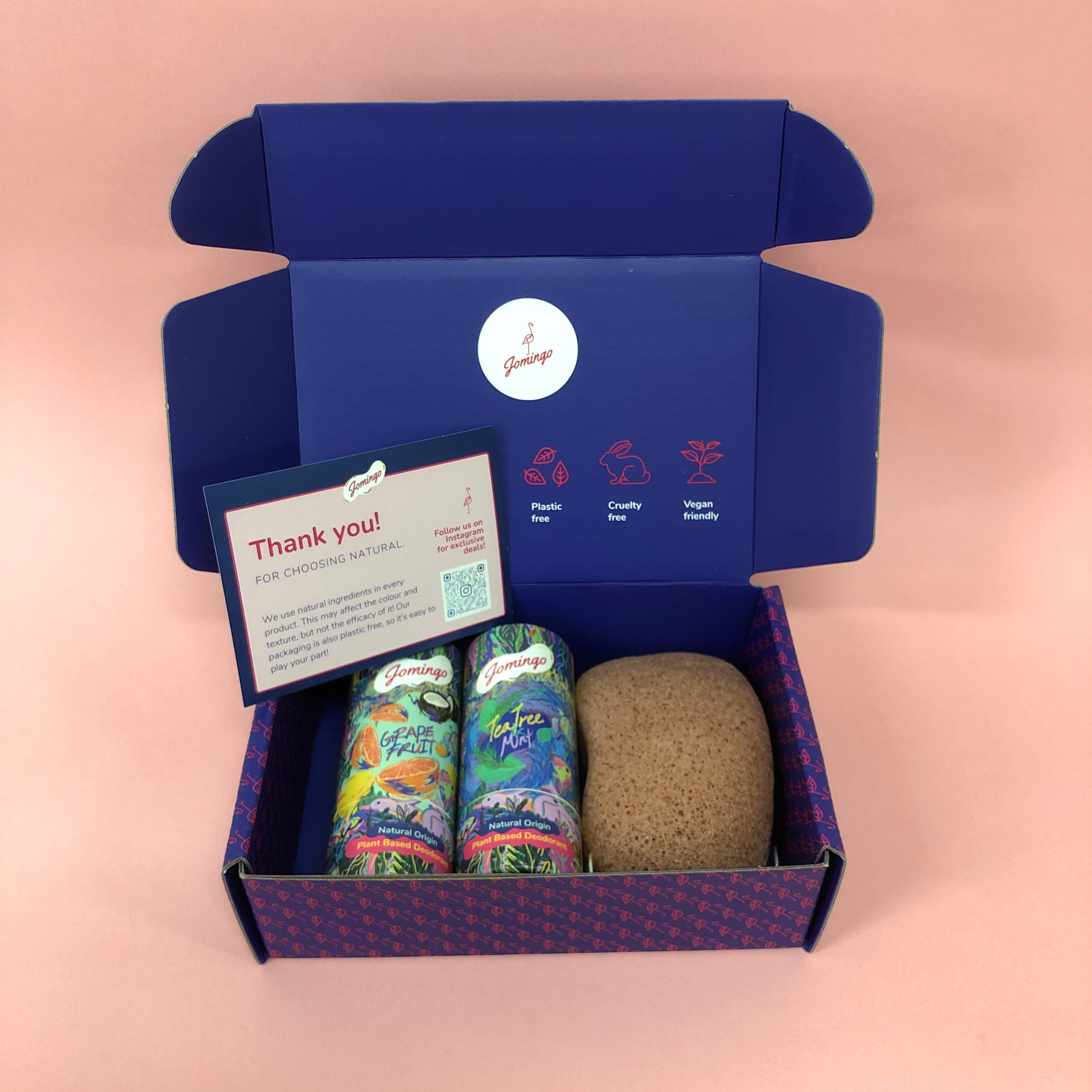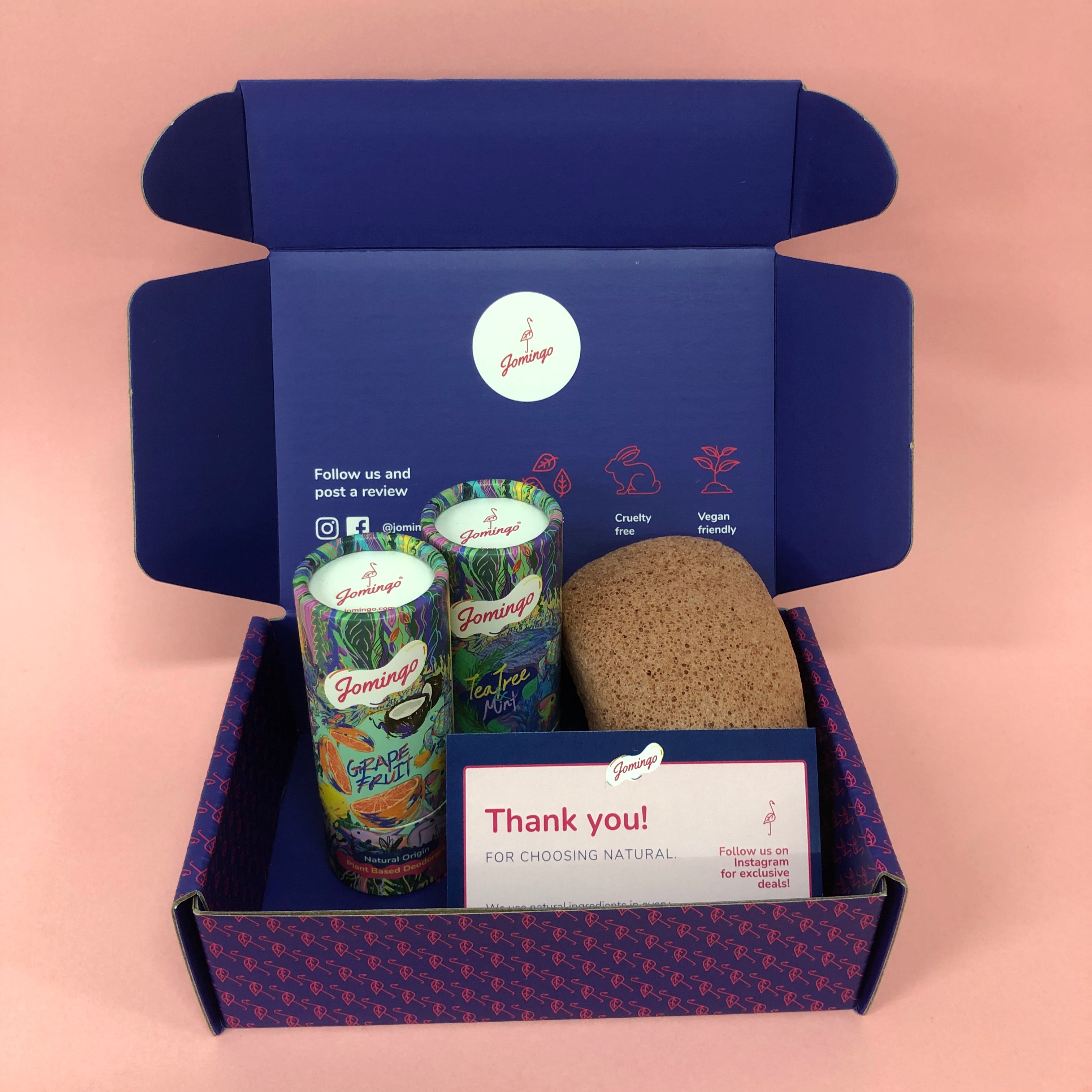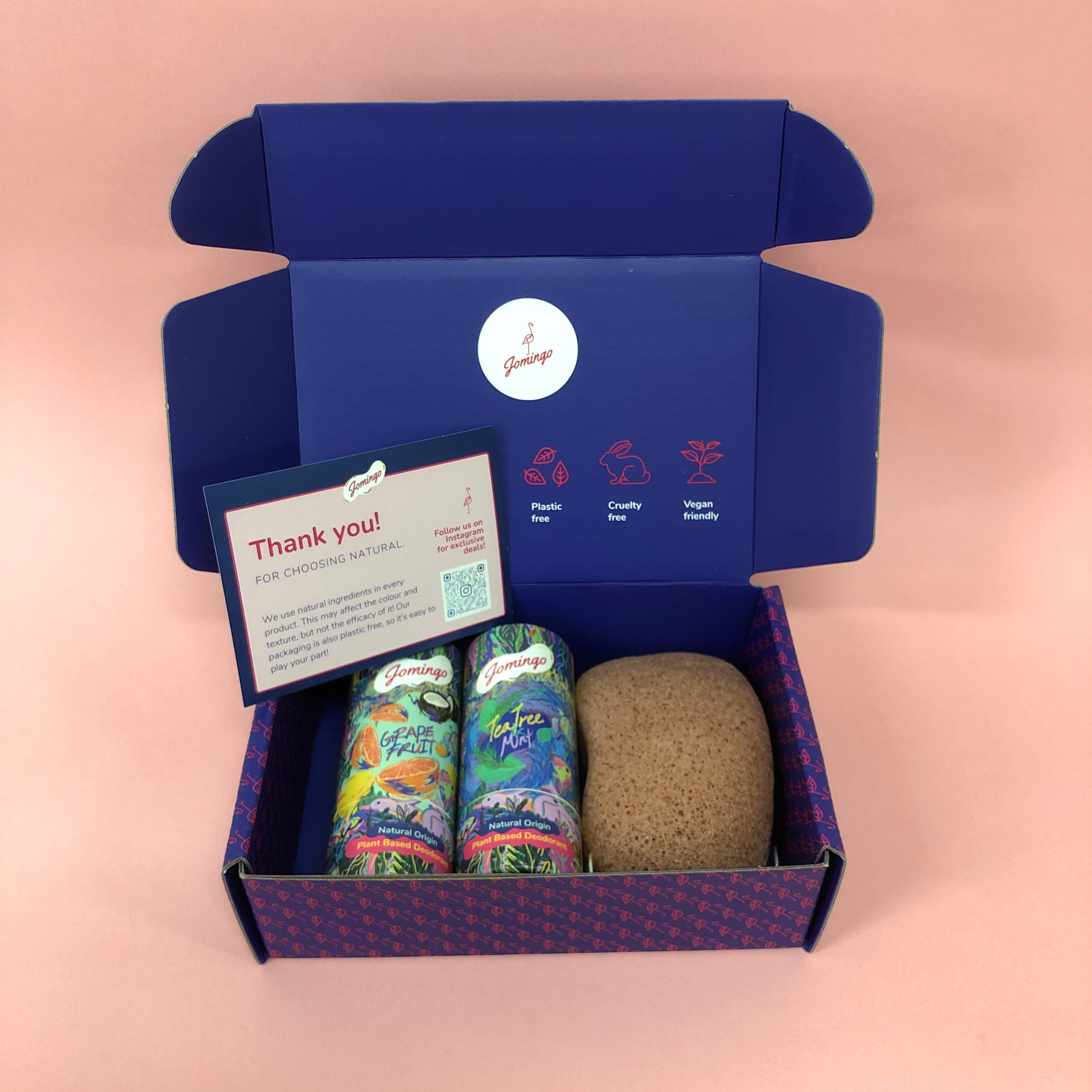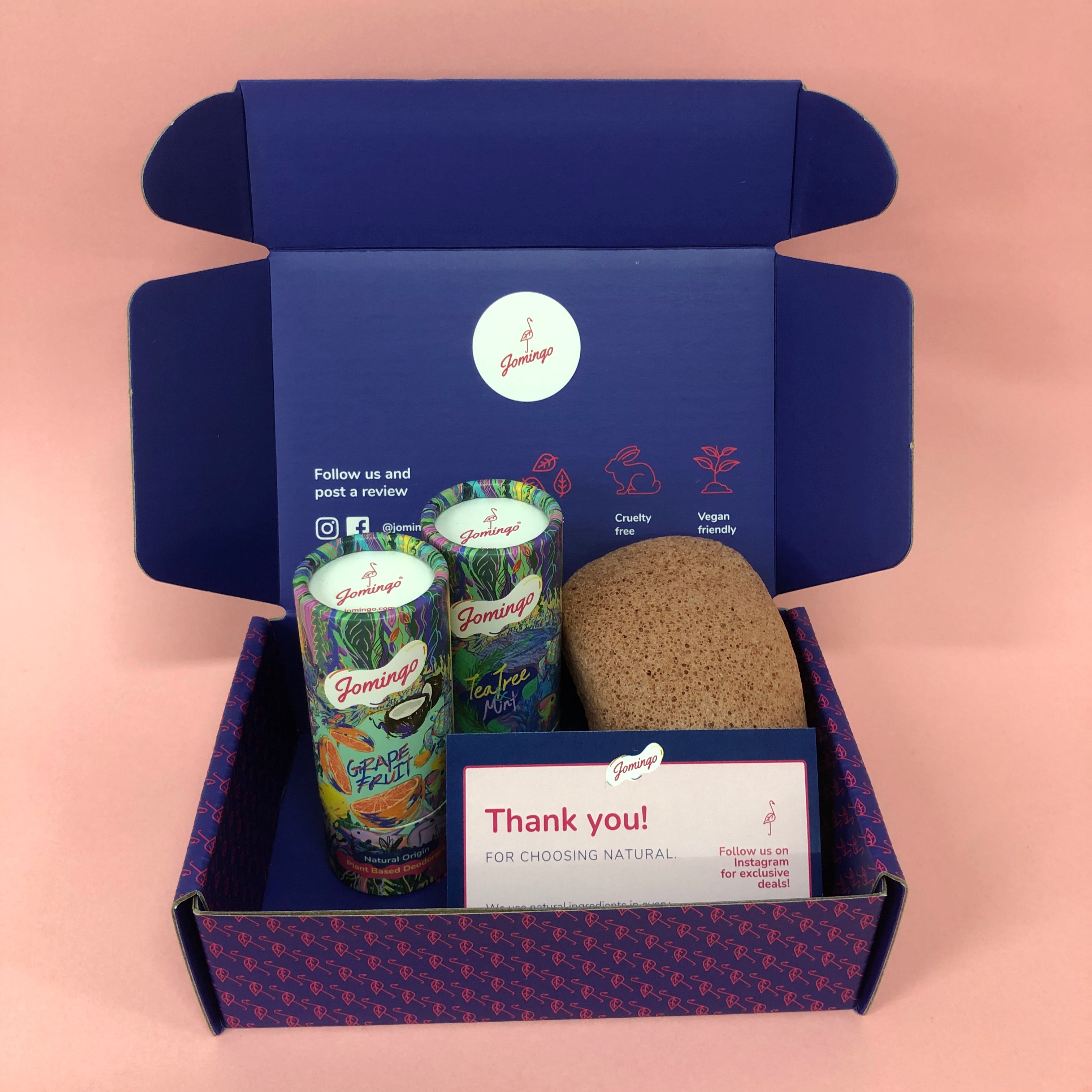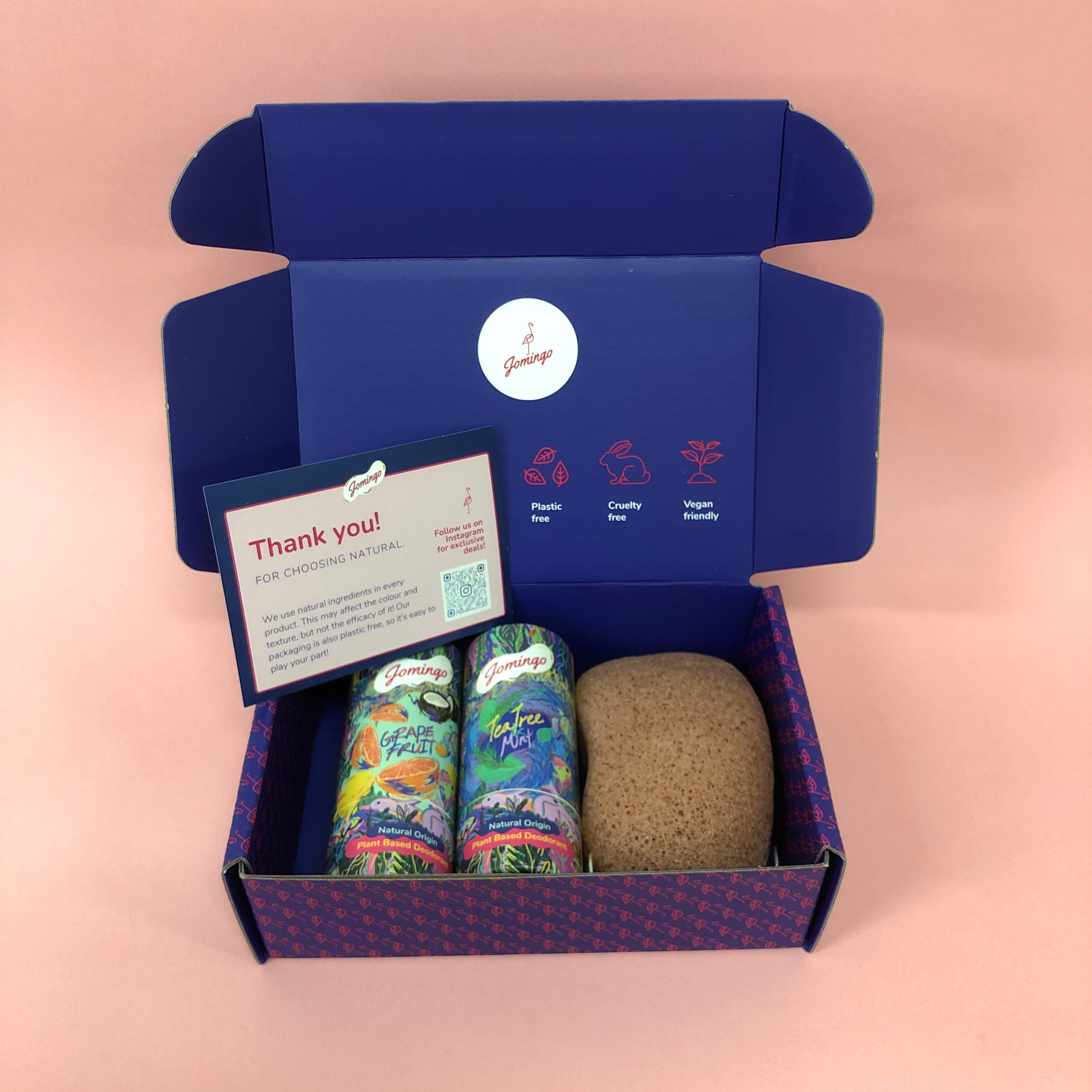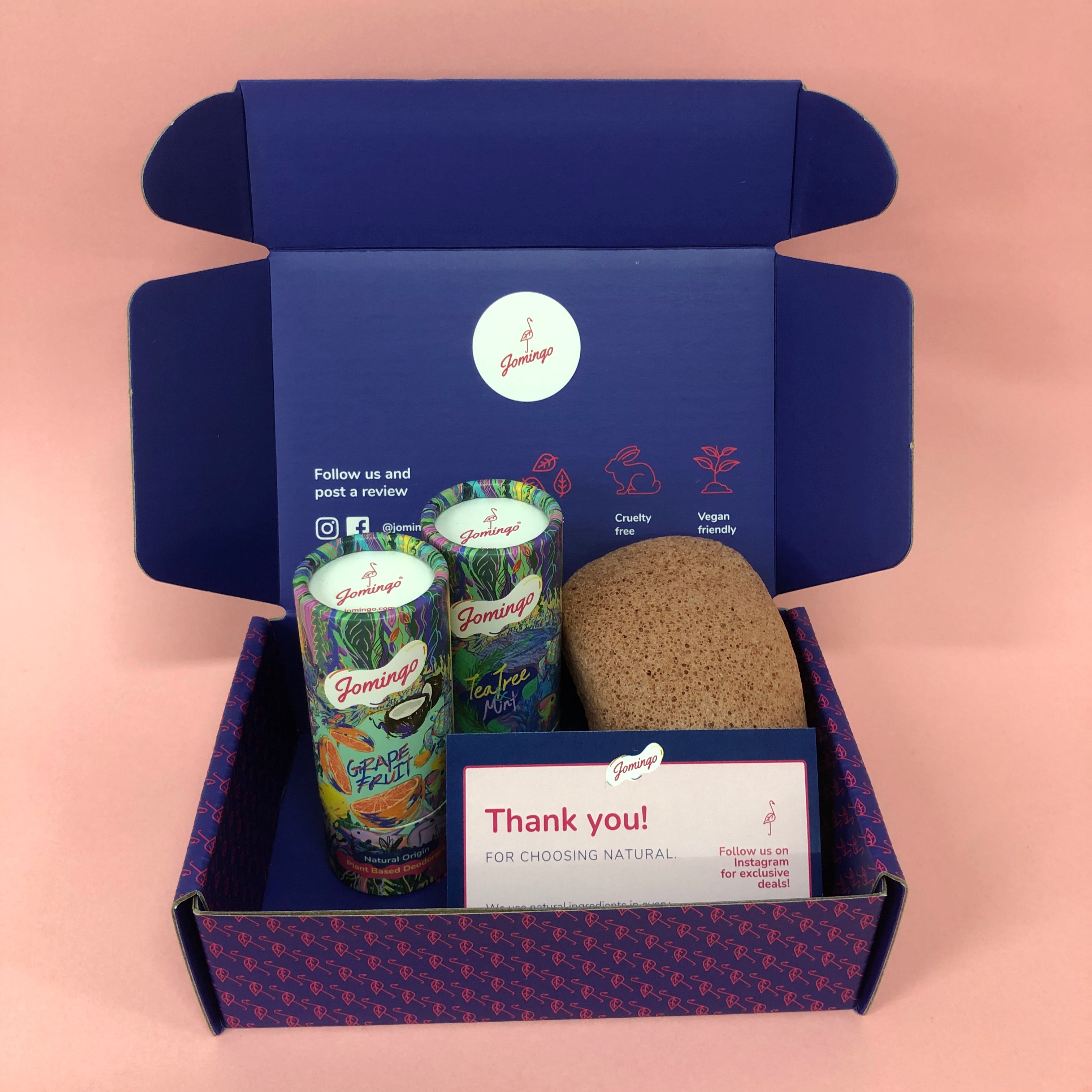 15% Off! The Perfect Natural, Aluminium Free Deodorant Gift - Complete Underarm Care Set with Natural Konjac Sponge
Comes with free shipping!
A wonderful self care gift set for those delicate underarms in plastic free packaging!
Bundled with a natural konjac sponge (worth SG$15), the box comes with two of our best selling certified natural deodorants in Grapefruit and Tea Tree Mint scents. 
This gift set includes: 
1. One Grapefruit natural deodorant
2. One Tea Tree Mint natural deodorant
3. One French Clay natural konjac sponge
4. One Thank you card
in a pretty gift box! 
Natural French Clay Konjac Sponge:
This natural french clay infused konjac sponge is ideal for all skin types.
Use this to exfoliate your underarms or your body to remove dead skin cells to keep it smooth and clean. French clay is great for drawing out impurities, pore refining and deep cleansing. After using, apply Jomingo natural deodorant on your underarms to keep them fresh and smelling good!
Features:
- Made from the root of the konjac plant. 100% natural material
- Infused with french clay
- Safe to use on all skin types including sensitive, eczema, inflammed
- Eco friendly and biodegradable
- Suitable for all ages even for kids and babes
- Rich minerals and antioxidents
- Can be use with or without cleanser or soap
- Soft cotton string attached for easy hanging
How to use:
1. Rinse and soak the sponge in water until soft. The sponge will harden when it is dry but it will be soft again upon soaking in water
2. Use with or without body cleanser
3. Massage on underarms and body in circular motion
4. Rinse after use and hang it to dry. Do not wringe
5. The sponge may be replaced after 1-2 months depending on use frequency
6. After drying underarms, apply Jomingo deodorant

Our konjac sponges are made of 100% natural ingredients. These sponges are biodegradable and safe for the environment. Made in Korea
Ingredient Highlight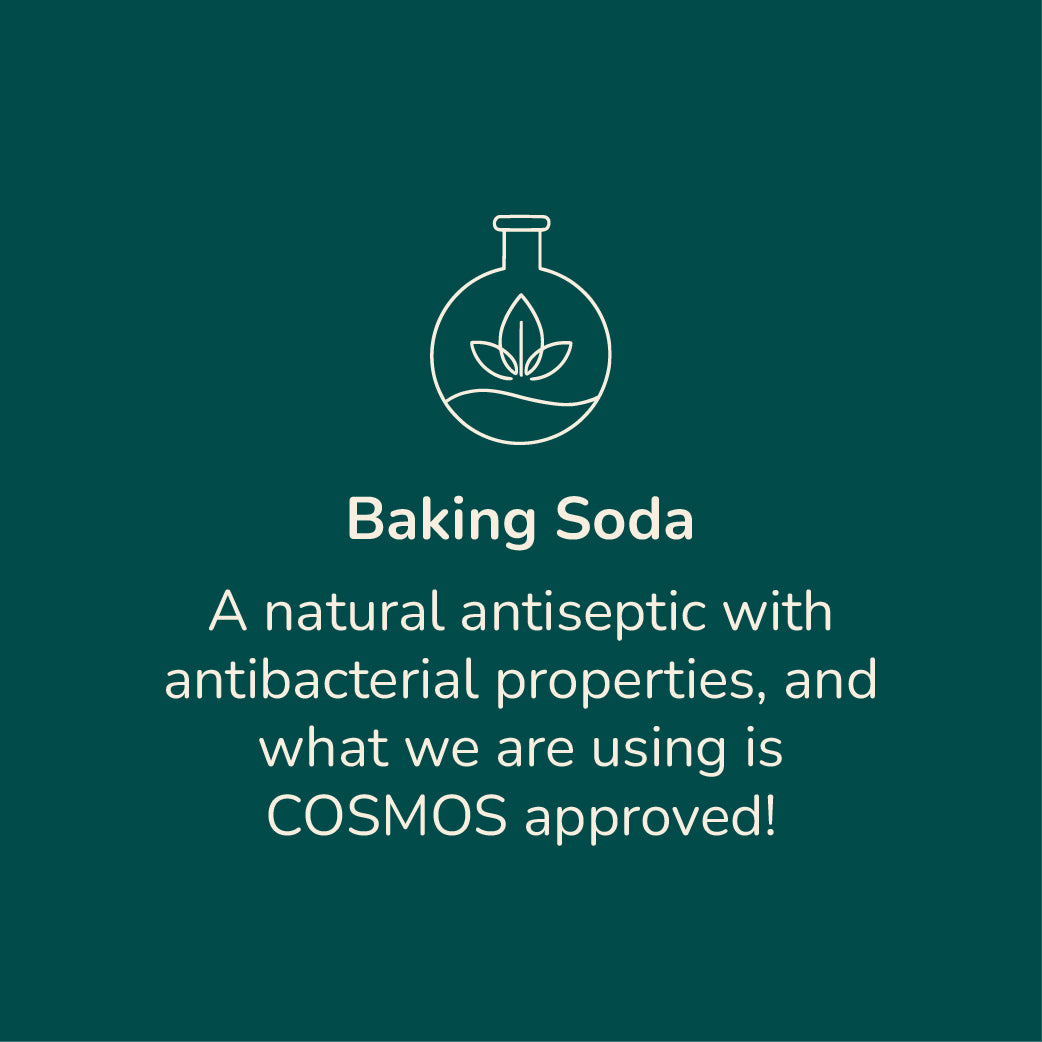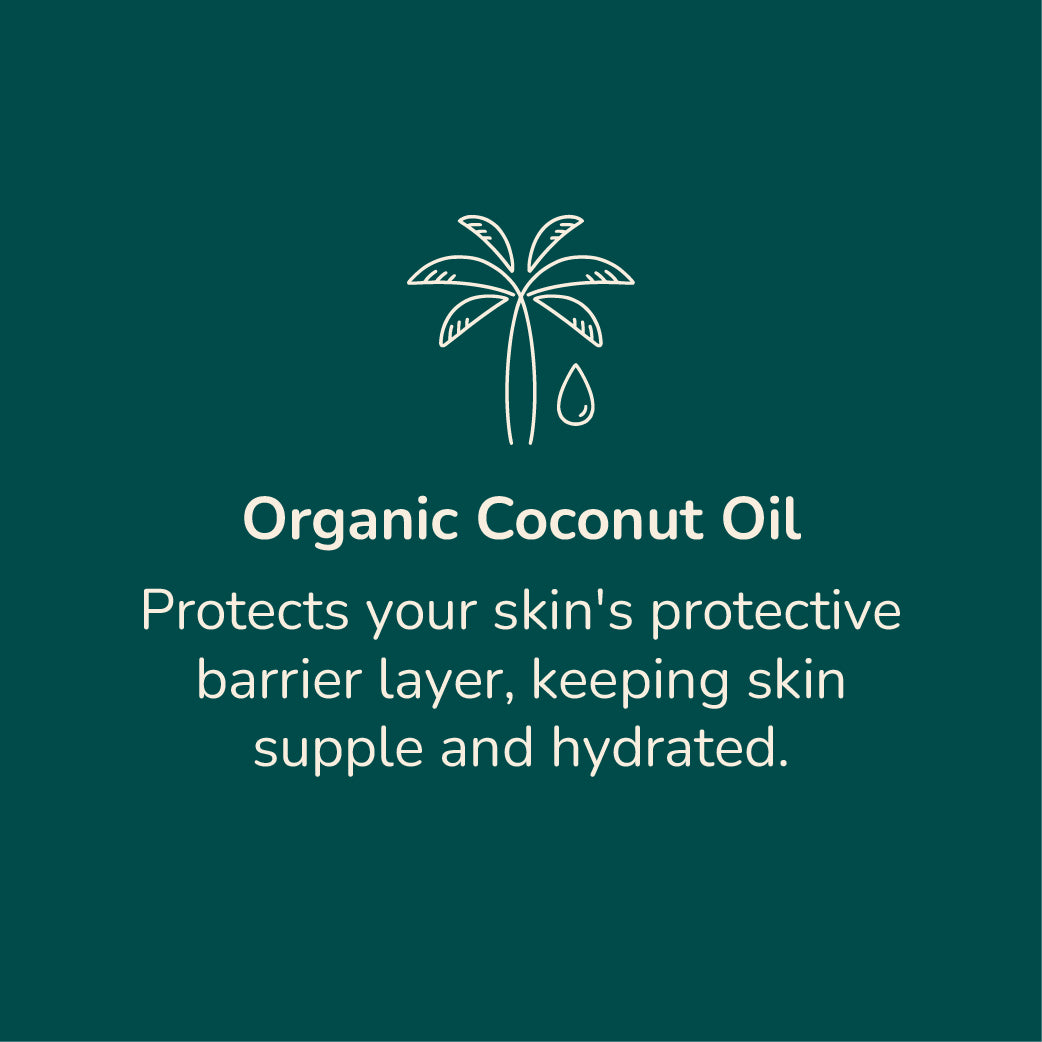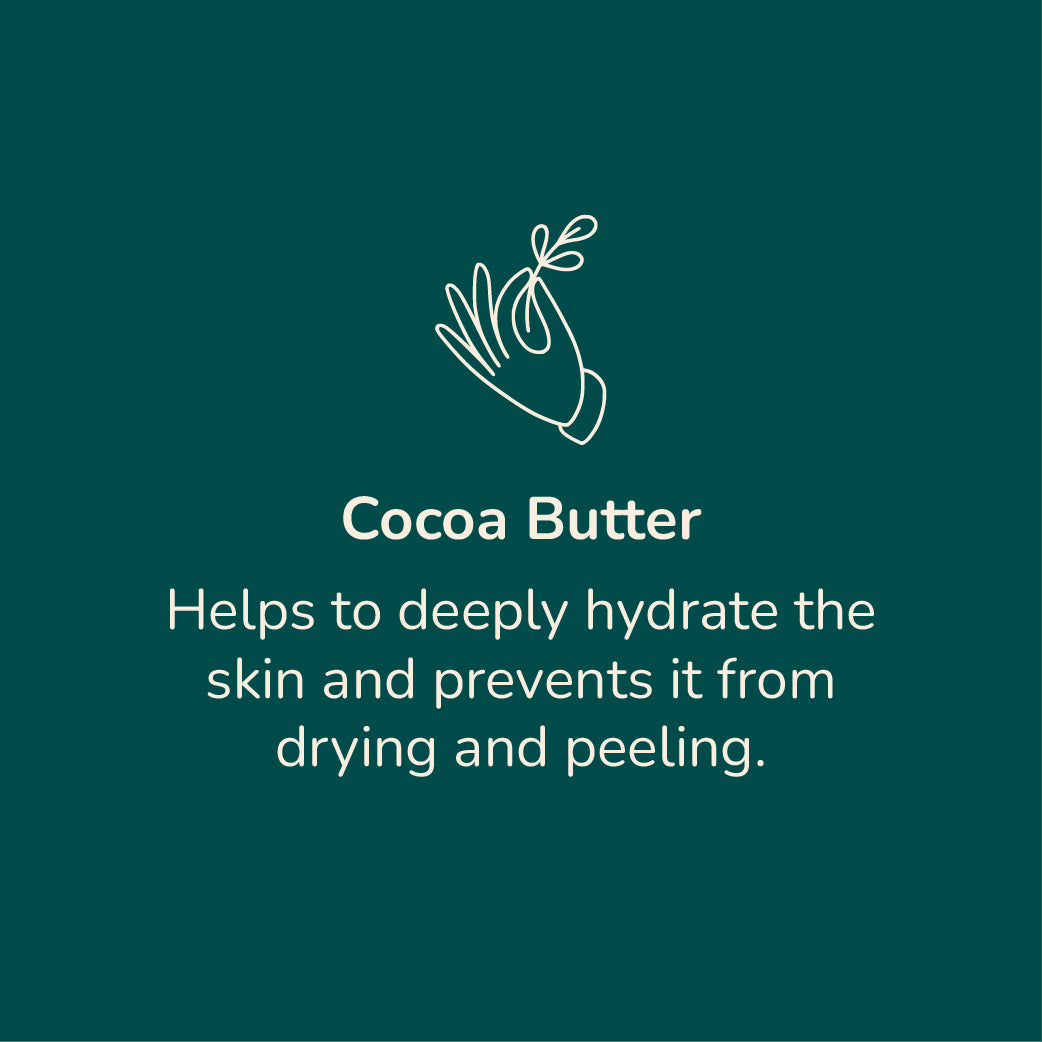 Good natural alternative
This has a pleasant fruity smell. The stick is a bit difficult to rub on compared to the roll-on deodorants I am used to. However, it works reasonably well and I appreciate the fact that it is an all-natural product.
Deodorant
Lasts long: used on my 3 yr old
Natural and Effective!
I've been looking for something natural but many aren't effective in controlling moisture and odor. Ordered this with some skepticism but I was surprised that it actually works! But you'd have to apply liberally for all day odor control.
Product Review
Product is good. Keeps odour away effectively. Does not cause irritation. Though stick breaks upon first direct application, I pinch a small amount to apply on my underarms with my fingers for the rest of the applications.
Jomingo deodorant
Great scent, Effective. Love this product!