Clean and Green Christmas Ideas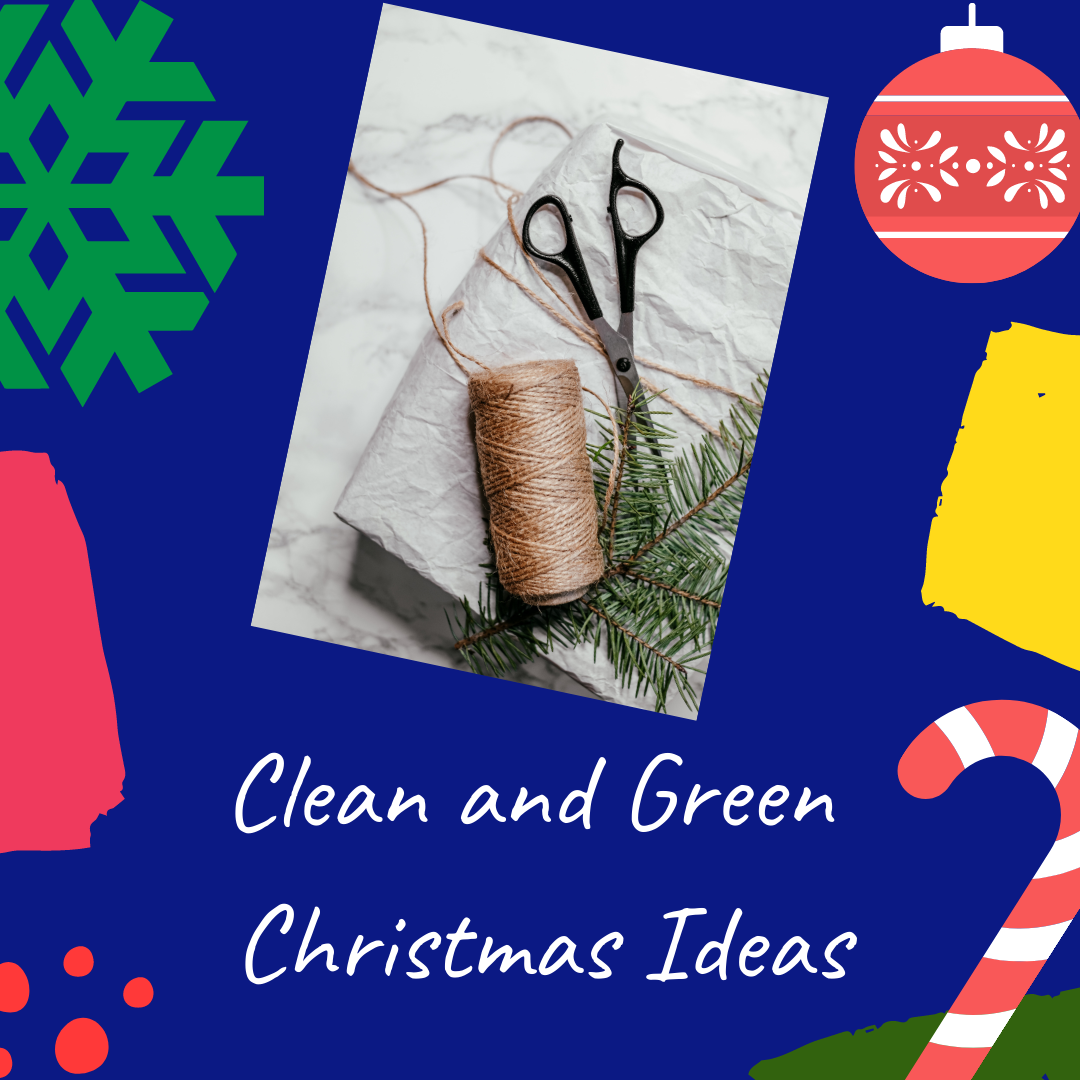 Are you dreaming of a green Christmas? 
While Christmas can be the most wonderful time of the year, this ain't true for Mother Earth. 
Did you know that the number of waste increases by up to 30% during the Holidays Season? 
This amounts to in the region of three million tonnes each year and is made up of:
54 million platefuls of food
500 tonnes of Christmas lights
8 million Christmas trees
108 rolls of wrapping paper
£42 million of unwanted Christmas presents
100 million black bags full of packaging from toys and gifts
But, hey! The good news is, we can still do something to be a little helpful to the environment. 
Eco-friendly Christmas Tree
Real Christmas trees have much lesser carbon footprints than artificial ones. And most importantly, they are more eco-friendly than fake that are made from plastics. 
Take some time to consider giving ethical gifts. You can handcraft some awesome DIY gifts. Most people appreciate gifts that are handmade with love. You can also gift an experience like tickets to a game, a guitar lesson, or even a gift card! 
Choose the proper gift wrapping paper
Most gift wrapping papers you can buy at stores are printed with unsustainable inks and shiny foils. Consider using recyclable brown paper or even newspaper. You can decorate them with reusable tags and twines. Get even more creative with pretty scarves and bandannas. 
Use sustainable decorations
If you haven't had a collection of decors that you reuse every year, look for second-hand items in charity shops. You can also get creative and use things that are readily available around the house. This could also be a great project for the family! 
Reduce carbon footprint by shopping locals. A lot of smaller businesses offer gifts that are locally sourced. 
You do not just save money from reducing food wastes. You also conserve energy and resources, support the community and help the environment by reducing methane emissions from landfills and lowering your carbon footprint. Do not overbuy from the grocers especially this Holiday Seasons. Look in the fridge first before buying the food you already have. Learn to love your freezer especially for Christmas meal leftovers!