February - the month for loving your body healthily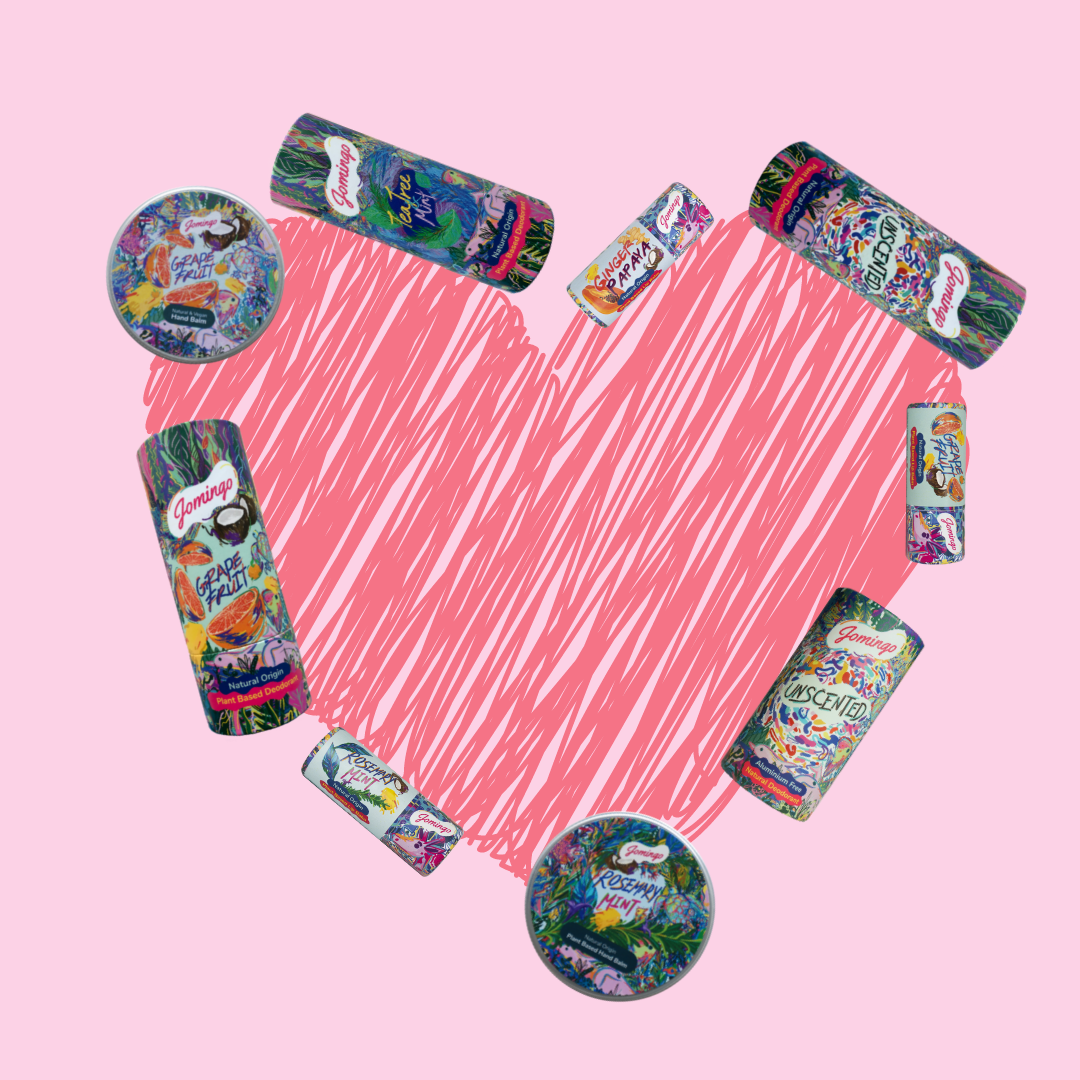 This month is the month of Love, and what's important to us is loving our bodies healthily. Here are some practical steps we can take to better take care of our mind and body!
Mind
Charting your values
According to Sony Khemlani-Patel, PhD, a licensed clinical psychologist, the feel-good strategy is to write down activities that you value. For example, spending time with friends, exercising or volunteering. You will soon start to realise how much time you actually spend carrying out the things on your lists and if you spend more than 80% of your day thinking negatively towards yourself, but that does not correspond to your values, it is time to make some changes. You'll feel better, and be better able to focus on what you truly care about.
Don't read minds
It's normal to think strangers are judging us, but we really should not be assuming you know what they're thinking. The reality of the matter is that most people don't even notice the flaws you worry about, so there's no reason to worry yourself about what other people are thinking.
Ensure you have a positive support system
Surround yourself with positive people with positive talk. Squash out bad habits like complaining to people about self-hate. Seek out a positive support system that is about enjoying working on your passions together.
The more time you spend with positive people, the more satisfied with yourself you'll become.
Meditation
Meditation is a great way to centre yourself, especially when you're feeling stressed and tired. You can find tons of meditation resources online that can guide you to relax and rebalance your mind! When you set aside time for managing your mental health properly, you'll benefit in many ways, both mentally and physically.
Keep a list of 10 positive things about yourself
Focusing on great things, especially about yourself is important for being confident in yourself. Although tacking your physical health is important in maintaining a healthy lifestyle, focusing on only numbers on a scale can blind you to what's important, which is you as a whole. The list of things should not be anything physical but more about your character as a person. Focus on great things, and write down things people have complimented you for, then place the list somewhere prominent so you can't miss it.
Body
Set healthy goals
Instead of focusing on getting the perfect physical appearance, aim for other types of healthy goals, such as trying new kinds of fruits and vegetables, cutting some of the sugar from your daily diet, or eating breakfast every day. Keep in mind that there are many ways to be kind to your body outside of the realm of diet and exercise. Things like wearing SPF every day or scheduling your annual health screenings are little efforts that can have big payoffs for your body.
Exercise balance in your life
A healthy exercise routine includes cardio, strength training, and some flexibility and balance work. The recommended exercise for at least 30 minutes a day, 5 times a week, and going beyond that might not be necessary. It is important to have fun with your workouts by trying new things, such as taking that belly dancing class, learning a social sport like tennis, or setting fitness goals for yourself, such as training for a marathon or a cycling event.
Seek help
Almost everyone feels a little negative about their body at times, and data suggest that this dissatisfaction can motivate healthy change, which can be great for your body and mind. But spending hours in front of the mirror, spending all your energy on dieting and exercise, avoiding work or social events because you don't think your body is presentable, is not okay. This is when it's time to get professional help. Body dysmorphic disorder, the extreme version of body-image dissatisfaction, is a diagnosable and treatable condition.
Sources:
Everyday Health, 10 ways to love your body [Online] Available at: https://www.everydayhealth.com/weight-pictures/ways-to-love-your-body.aspx [Accessed 4 Jan 2022]
 MacAuley, Healthline, 8 Ways to Embrace Self-Love and Thank Your Body, 2020 [Online] Available at: https://www.healthline.com/health/8-ways-to-embrace-self-love-and-thank-your-body [Accessed 4 Jan 2022]