The Best Things About Our Natural Lip Balms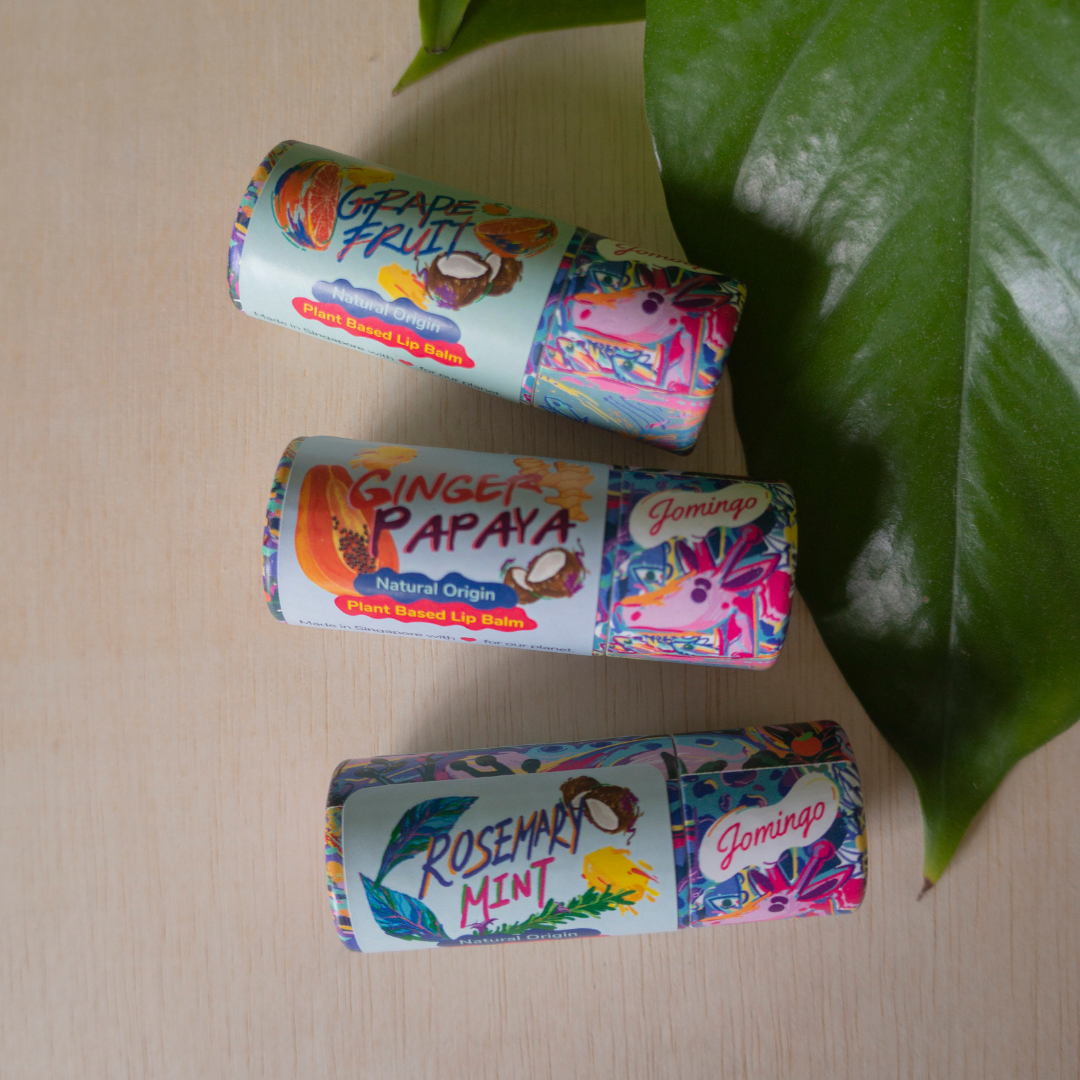 Lip balms are part of our daily routine for most of us. We put it on before sleeping, before going out of the house and sometimes even after meals. Lip balms help to keep our lips moisturised and prevent dry and cracked lips, especially with how often most of us are in air-conditioned offices or rooms. 
These cold rooms are often also dryer, and if you're a lip biter or often lick your lips, you might find your lips to be dry and cracking easily. Lip balms are a quick and simple solution for these issues! 
Many store-bought lip balms contain harsh chemicals that many of us have a sensitivity to. These ingredients are often things like petroleum jelly, alcohol (e.g. menthol, camphor, phenol ), chemical fragrances and parabens. 
Using lip balms with ingredients that you may be allergic to can cause an endless cycle of cracked/dry lips caused by the allergy that causes you to keep applying more lip balm. 
Unlike conventional lip balms, natural lip balms are safer and better for reducing the number of chemicals that your lips touch. Natural lip balms are also safer for the planet as these ingredients can disintegrate naturally and return to nature. 
Our lip balms are natural and plant-based, packaged in plastic-free packaging. Unlike many natural lip balms that use beeswax that is an irritant to some, we use cocoa butter and waxes derived from plants! 
Plant-based and natural lip balms are also great as no bees are harmed for their wax in the process. 
Our Ginger Papaya natural lip balm contains cold pressed papaya seed oil. This oil is a powerful antioxidant that helps to even out lip skin tone by reducing unwanted pigmentation and helping to regenerate cracked skin on your lips.
Other scents from Jomingo include Grapefruit and Rosemary Mint. These balms help keep your lips hydrated and protected from dryness. Shop for them at prices between $12 and $13 each on jomingo.com
References: 
Baylor College of Medicine, Office of Communications, Addicted to lip balm? You might be allergic, 2018 [Online] Available at: https://www.bcm.edu/news/allergic-to-lip-balm [Accessed: 22/11/2021]