What's so special about our Super Ginger Papaya Lip Balm that's all natural?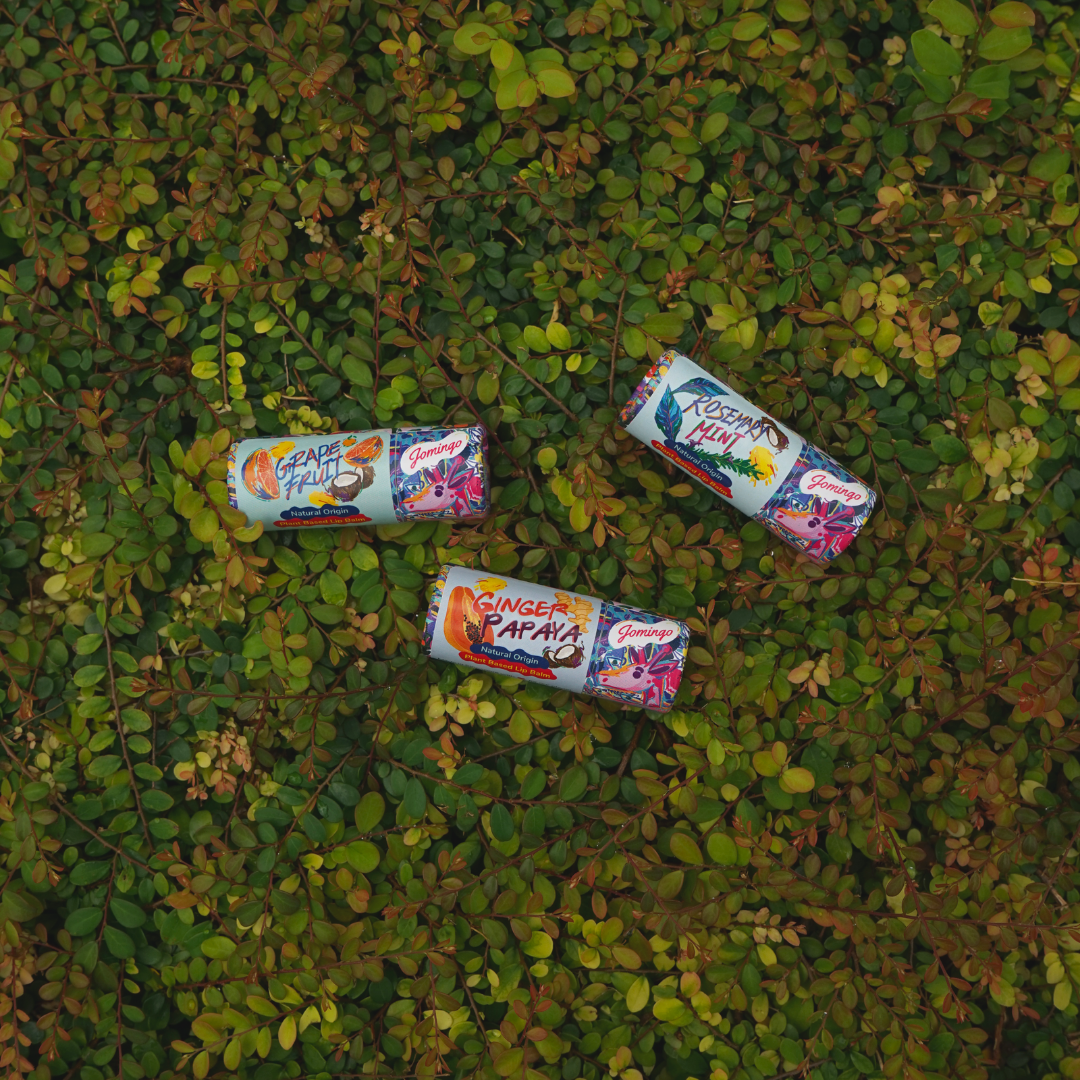 Our all-natural Ginger Papaya Lip Balm is ultra moisturising and regenerating, enriched with cold-pressed papaya seed oil and ginger essential oil. It is suitable for most skin types and especially helps with irritated or red skin!
Cold-pressed papaya seed oil
This light and non-comedogenic (meaning it does not clog the pores) oil work wonders.
Papaya seed oil is a powerful antioxidant, significantly higher than both vitamins A and C! It aids in the protection of the skin against environmental aggressors while slowing down skin ageing. This oil also contains the enzyme papain, which helps clean out pores and dissolve dead skin.
It is also great at preventing and reducing hyperpigmentation and uneven skin. It is also rich in omega-6 and omega-9 fatty acids, which improves skin's inflammatory response, texture and softness.
All fantastic for broken dry lips!
Ginger essential oil
Ginger oil is fantastic for calming inflammation and can be applied in small amounts on things like eczema, psoriasis and even joint pains.
Its soothing properties calm red, swollen lips caused by dryness or peeling. Ginger oil also has antibacterial properties that help eliminate bacteria in peeled lips. It reduces signs of ageing or damaged skin while restoring colour and radiance.
The ginger scent that comes from our lip balms can also be a form of aromatherapy, as it is stimulating and warming. This scent can soothe fatigue and nausea while alleviating negative emotions such as stress and anxiety.
Our Ginger Papaya Natural Lip Balms are a fantastic mood booster, helping you heal both your cracked lips, as well as your mind!
References:
Picard C., Good Housekeeping, How to Use Ginger Oil for Swelling and Inflammation, According to a Dermatologist, 2019 [Online] Available at: https://www.goodhousekeeping.com/health/a25835590/how-to-make-ginger-oil/ [Accessed 15 Dec 2021]
New Direct Aromatics, GINGER ESSENTIAL OIL: USES, BENEFITS, AND MORE!, 2018 [Online] Available at: https://www.newdirectionsaromatics.com/blog/products/all-about-ginger-oil.html [Accessed 15 Dec 2021]
Nature in a bottle, Papaya seed oil, [Online] Available at: https://www.natureinbottle.com/product/papaya_seed_oil [Accessed 15 Dec 2021]
Perkins A., Juniper & Pine Organics, 7 Natural Papaya Seed Oil Benefits For Radiant Skin, 2019 [Online] Available at: https://juniperandpineorganics.com/7-natural-papaya-seed-oil-benefits-for-radiant-skin/ [Accessed 15 Dec 2021]
Parker Dentistry, Topical Omegas for Your Skin and Where to Find Them, 2020 [Online] Available at: http://www.parker-dentistry.com/blog/133634-topical-omegas-for-your-skin-and-where-to-find-them [Accessed 15 Dec 2021]